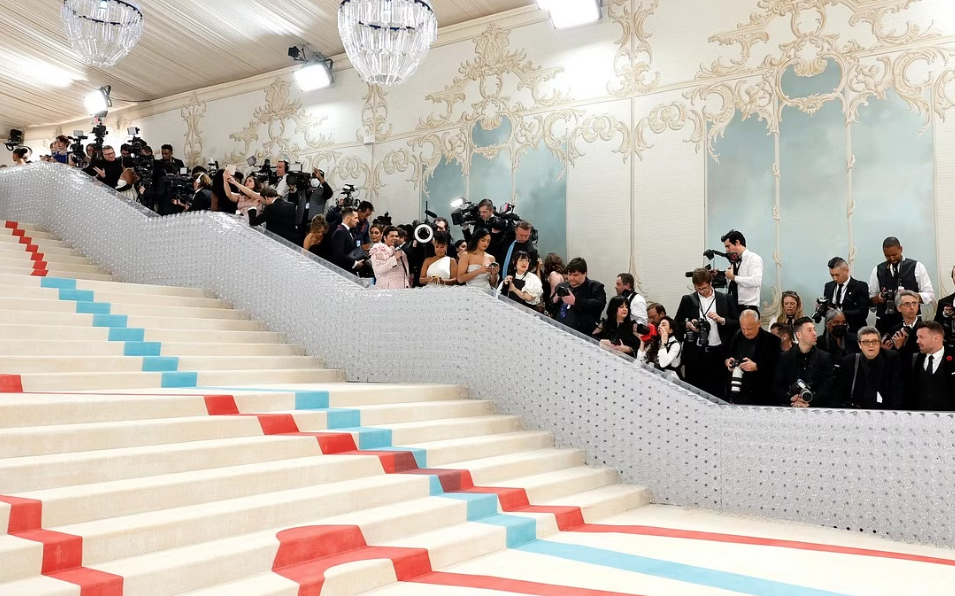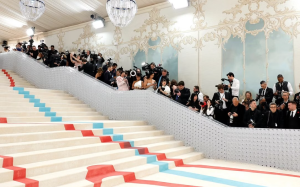 Welcome to the 2023 Met Gala, where this year's theme is "Karl Lagerfeld: A Line of Beauty." The event paid tribute to the late designer, who was known for his iconic style, sharp wit, and love of glamour.
Lagerfeld, who passed away in 2019, was one of the most influential designers of the past century, having worked for some of the biggest fashion houses in the world, including Chanel and Fendi. He was also known for his signature look, which included dark sunglasses, a high-collared shirt, and a black suit with a white shirt.
Many attendees paid homage to Lagerfeld by donning outfits inspired by his iconic style. Supermodel, Gigi Hadid, for example, wore an all-black and completely sheer dress, custom-made by Givenchy. The dress featured black fabric draped over one of her shoulders, extending out into a long train. 
The 2023 Met Gala was a fitting tribute to Karl Lagerfeld, who left an unforgettable mark on the world of fashion. His vision of beauty and elegance continues to inspire designers and fashion lovers around the world, and this year's event was a testament to his enduring legacy.