Appropriately storing and taking care of your shoes not only avoids them getting spoiled, but allows their shelf life to be highly extended.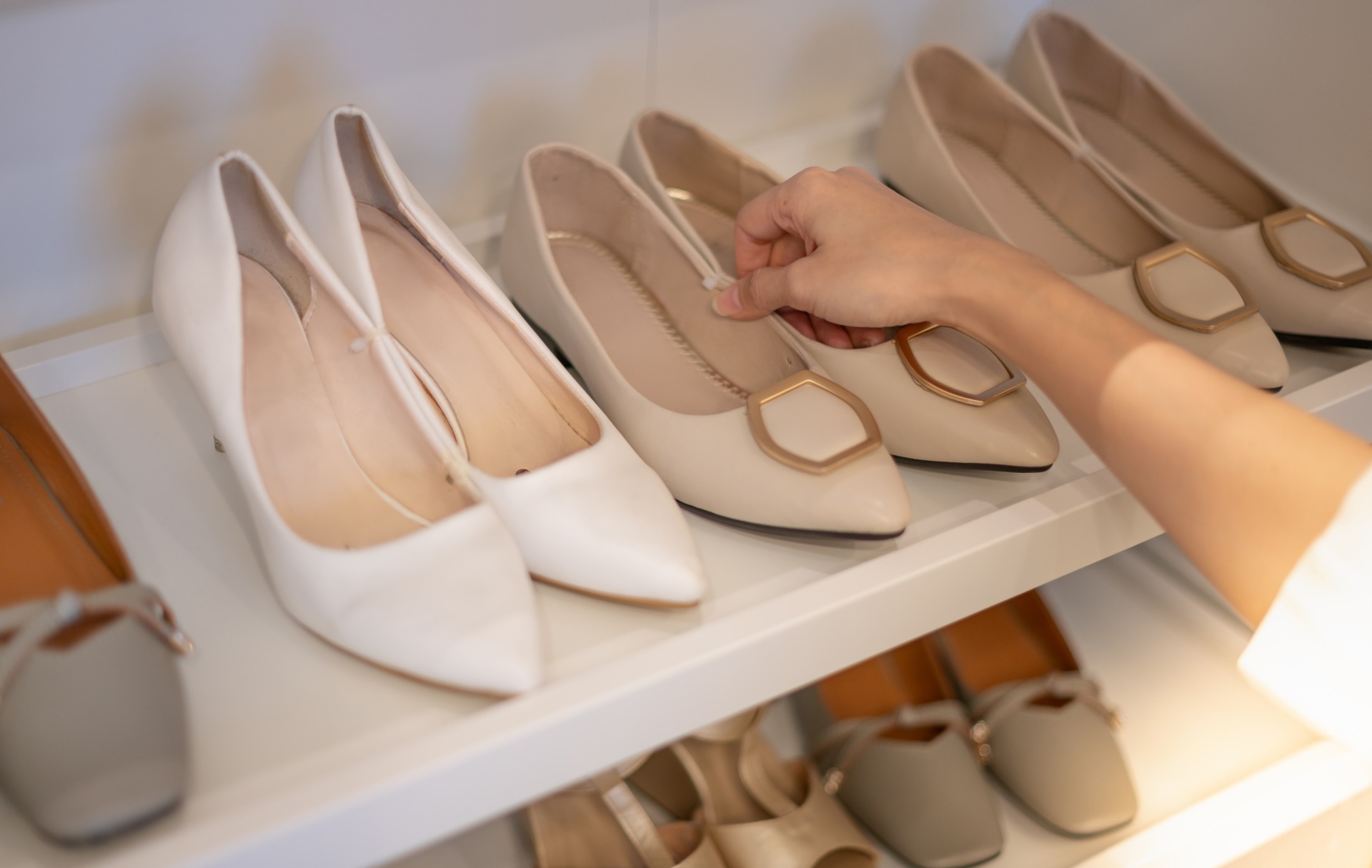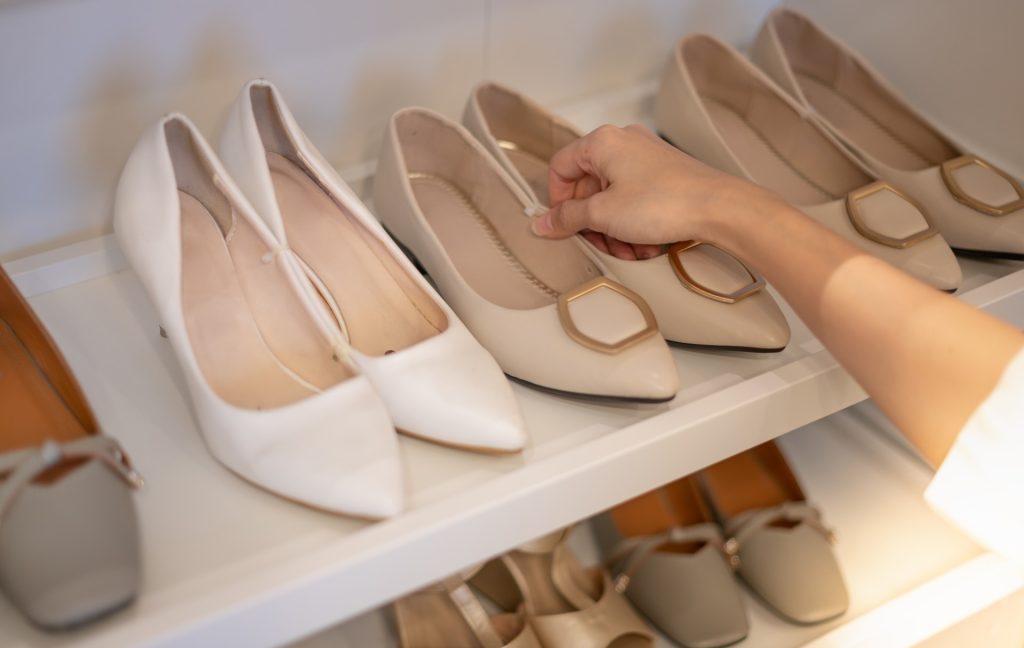 In order for your shoes to be impeccable, follow these guidelines:
Clean them regularly with products appropriate for whatever material they are made of.

If you are going to store them for next season, or they are easily crushed shoes, fill them up with paper balls so they keep their shape.

Make sure they are stored in a clean and dry place, in order to avoid them being affected by humidity.

Even if they are for daily use, group them up by categories such as sports, work or parties. And separate them appropriately by season.

Never store shoes while wet or in a plastic bag (it stops them from breathing and spoils the material) nor pile them up over each other. 
Source: Backstory Contents