With all the invitations to events and parties that come this time of year, the same question comes up again and again: What should I wear?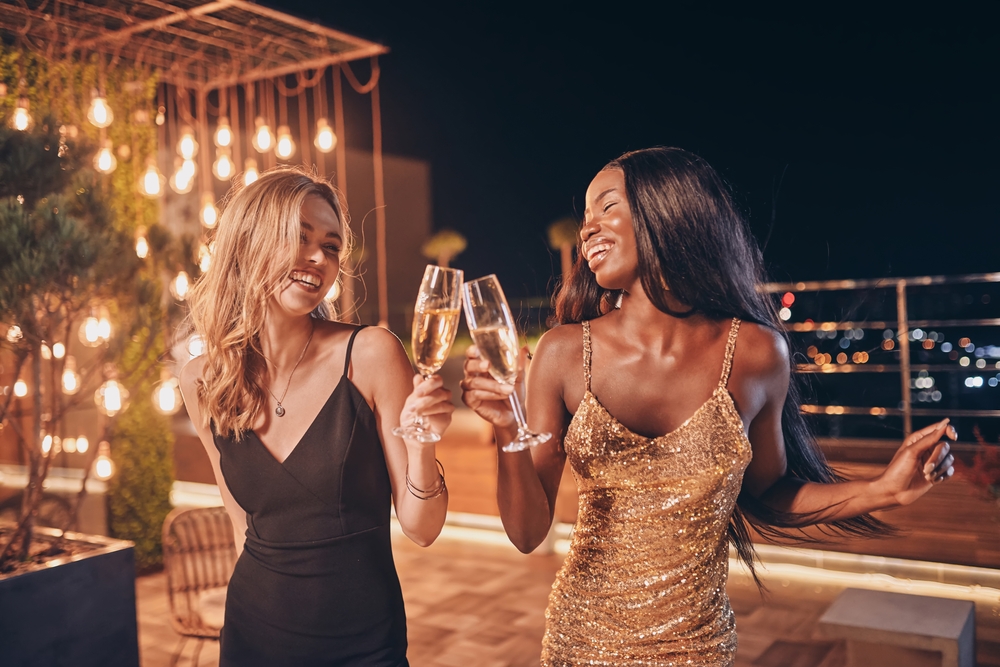 Here are some tips to help you choose a dress that will make you look great for these events:
Think about what the event is, what time it is, if it is indoors or outdoors, and if there is a dress code.
To feel confident and safe, the dress you choose should also fit with who you are.
When you try on a dress, make sure it fits well and doesn't make it hard for you to move.
Always try to strike a balance. If you pick a dress with embroidery, appliques, or prints, choose accessories that are simple and understated. On the other hand, if your dress is simple, you can dress it up with eye-catching accessories.
Keep in mind that red, green, dark blue, borravino, violet, and even light tones look good on people with dark skin. People with lighter skin should choose colors like cherry red, sky blue, purple, or pink.
If you have a big bust, choose a neckline with a halter or wide straps. If not, choose a dress with no straps, a wide neckline, or thin straps.
Consider the type of event and the temperature of the place where it will be held when choosing the fabric. You want to look elegant without being too cold or too hot.
If you use these tips, you'll be able to find the right dress for you.
Source: Backstory Contents