Does going out to buy jeans exhaust you? Having trouble finding the right one? Follow these tips so you can easily find the perfect jean for you: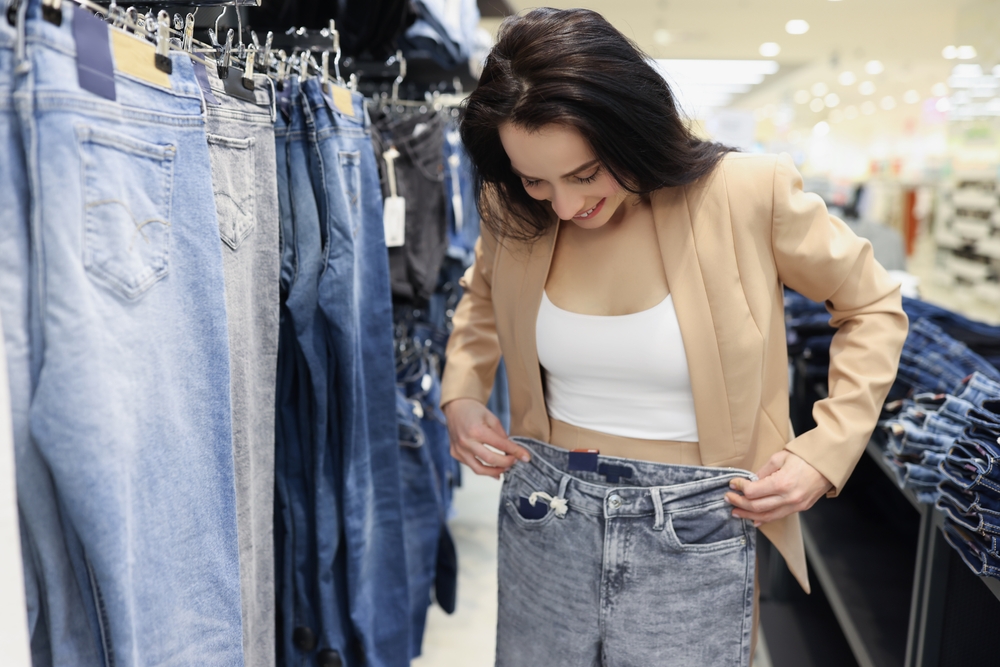 1. Never, under any circumstances, buy a jean without trying it on. The only way to know if it fits you well is to see it on you.
2. Think about what use you will give it. If you want it to go out at night, it is better that it is dark.
3. Denim should not be rough or too hard.
4. Check that when using it you can move freely.
5. The back pockets must be centered and must be proportional to your body.
6. Ideally, the rise should reach the waist but if you choose high-waisted pants, the fabric must be strong so that it does not wrinkle in the front. Although the low-rise pants are fashionable, they are not very flattering.
7. Go with enough time to try on all the jeans that are necessary until you find the one with which you feel comfortable and that highlights your figure.
Put these tips into practice on your next purchase!
Source: Backstory Contents